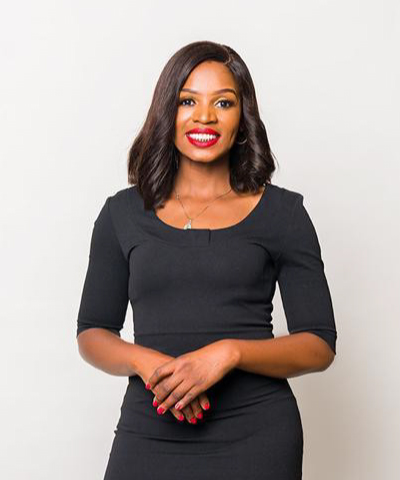 Consultant
• Law Society of Kenya
• East Africa Law Society
Josephine Oyombe is an Advocate of the High Court of Kenya admitted to the Bar in the year 2012. She holds a Master of Law Degree (LLM) in International Trade and Investments Law (University of Nairobi); A Bachelor of Laws Degree ( Moi University) and a  Post Graduate Diploma (PGD) from the Kenya School of Law.
She is a Certified Public Secretary (C.S) by the Institute of Certified Public Secretaries of Kenya (ICS) and is a trained and Certified Mediator by the Mediation Training Institute (MTI). She also holds a Senior Management Course Training offered by the Kenya School of Government.
She has over 10 years practice experience and has handled matters to deal with Corporate Secretarial Services, Advisory services in Policy development, Legal drafting, Legal and Regulatory Compliance, Intellectual Property Law, Film and Media Law.
Her Memberships include: Institute of Certified Secretaries (ICS), The Law Society of Kenya (LSK), The East Africa Law Society (EALS) , FIDA, International Association of Young Lawyers based in Brussels, Belgium (AIJA). She has also served in various Committees of the Law Society of Kenya & East Africa Law Society including: Arbitration, Young Lawyers, Continuing professional Development (CPD) and Intellectual Property Committees) 
She has diverse experience from the Public and Private Sector. She is the current Managing Partner at J.Oyombe & Company Advocates and has previously worked  at Kairu McCourt Advocates & Sisule, Munyi & Kilonzo Advocates which merged with KN Law LLP. She has also previously worked with Multichoice as a Legal Officer on Secondment and as a Corporation Secretary & Legal Manager at Kenya Film Commission.