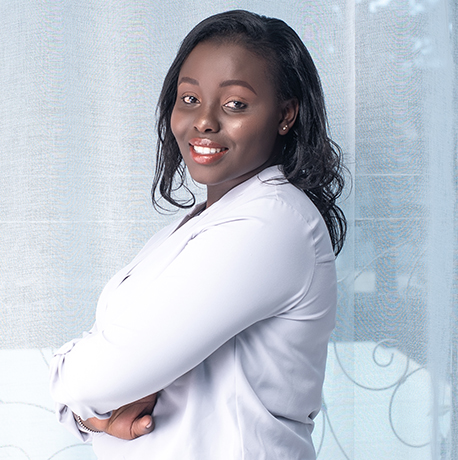 Managing Partner
Commissioner for Oaths & Notary Public
Memberships
• Law Society of Kenya
• East Africa Law Society
• International Bar Association
• Institute of Certified Secretaries (K)
• FIDA
Wangoko is an Advocate of the High Court of Kenya, having successfully completed her post- graduate Diploma in Law from the Kenya School of Law, a Commissioner for Oaths, Notary Public, Certified Legal Auditor, Certified Secretary of Kenya (ICS-K), and a Professional Mediator with the Mediation Training Institute (MTI).
She spearheads the Real-Estate Development and Conveyancing, Company Secretarial as well as Legal Audit and Compliance practice areas in the firm and has over the years acquired great expertise in real estate development and conveyancing, corporate and commercial law including but not limited to business start-ups (companies, partnerships, businesses), corporate governance, legal compliance and forensic audits, joint ventures, banking securities, immigration law, and labour and employment law advisory.
She has further successfully defended clients before the Supreme Court, Court of Appeal, the High Court and Tribunals for example, the Sports Disputes Tribunal, Business Premises and Rent Tribunal, and Public Procurement Administrative Review Board.
She has participated in training corporates and various business forums on a wide range of legal topics including but not limited to the importance of legal audits, compliance and good corporate governance practices, wills and succession planning, overview of land law in Kenya and legal formalities of taking security over assets in Kenya.