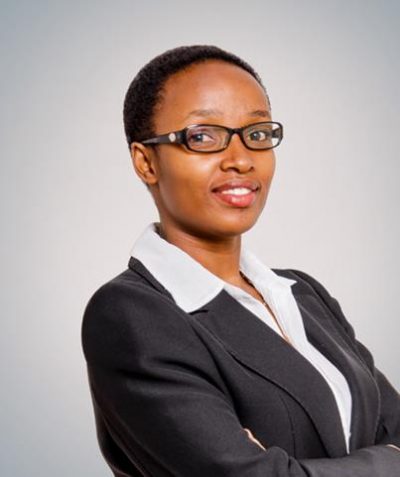 Consultant
Corporate & Commercial Law
Memberships
• Law Society of Kenya
• East Africa Law Society
• International Commission of Jurists(ICJ) Kenyan Chapter
• FIDA
---
Moreen is an Advocate of the High Court of Kenya with vast experience in Corporate-Commercial Law.
She has been the head of the Conveyancing- Commercial departments in the law firms in which she has previously worked, a role which has seen her gain experience in preparing, reviewing, and negotiating commercial contracts, as well as advising clients on the suitability of contractual terms in relation to their needs.
Moreen is well versed in the incorporation of various entities such as companies, non-governmental organizations, societies among others. She has also undertaken company restructuring, filing annual returns and attending to company secretarial matters. She is also well versed on intellectual property matters and further attends to the applicable registration.
She is no stranger to preparing commercial leases for various real-estate developments and other commercial buildings.
Moreen strives to apply her theoretical and practical knowledge in the pursuit of professional excellence. Well-developed planning and co-ordination abilities as well as analytical and evaluation skills have proven her a worthy ally thus creating sustainable results for all your corporate-commercial needs.